Saudi Aramco, the world's largest oil company, has informed at least five refineries in North Asia (four of them in China) that its actual crude oil supply in July will be lower than the contracted amount, several sources familiar with the matter said on June 10. Saudi Aramco did not immediately respond to requests for comment.

Screenshots of foreign media reports
Reuters and bloomberg, according to the analysis on the one hand, China's increased after the conflict between Russia and Ukraine from Russia to buy discounted oil; On the other hand, under pressure from the United States, Europe and some Asian countries are to reduce imports of Russian crude oil, so the demand for Saudi aramco oil rise.

Screenshots of foreign media reports
"Saudi crude is in very short supply in the market," said one Singapore-based trader.
Although Aramco does not usually provide buyers with a reason for reducing supplies. But Saudi Aramco intends to meet demand from other buyers in Europe and Asia, the people said. Countries such as Japan, South Korea and Thailand will get as much oil as they need, and some will even get extra supplies, they said. In addition, at least three European refiners have received their full contracted supply for July.
After announcing a ban on Russian energy, the United States rallied its Allies to impose a ban on Russian oil. Finally, on June 2, the European Union formally approved the sixth round of sanctions against Russia, which will ban the purchase of Russian oil and refined products by sea for six to eight months after the sanctions become law.
In contrast to European and some Asian buyers scrambling to find alternative energy sources, China and India are increasing their purchases of Russian crude. Bloomberg reported in May that it was "too good an opportunity for some Asian countries to pass up on heavily discounted oil."
European customers boycotted Purchases of Russian urals crude after the conflict with Ukraine, while India bought heavily at a steep discount, becoming the largest international buyer of Russian oil in April, according to the latest statistics from S&P Global.
Aspects between China and Russia did not comment, but China's National Development and Reform Commission said in a statement, to properly cope with the international geopolitical conflict lead to international oil and gas prices influence on our country, enterprises are organizations vigorously promote domestic oil and gas exploration and development efforts, many imported organizational resources, maintain the safe and stable operation of refinery.
Shortly before that, Saudi Economy and Planning Minister Faisal Ibrahim said in a media interview that China is a "very important customer" and that Saudi Arabia is committed to being a reliable energy supplier to China, and the two countries are exploring cooperation opportunities in areas such as infrastructure, logistics and manufacturing.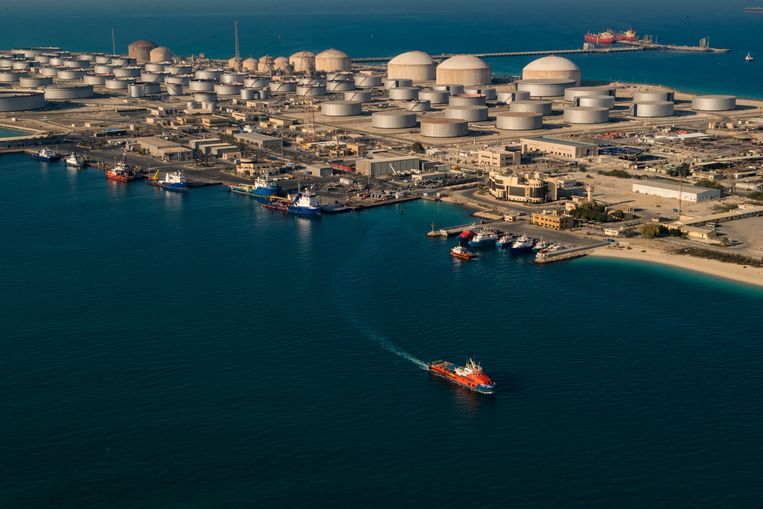 Saudi Aramco
In particular, Reuters reported that Saudi Aramco recently raised the price of crude oil exported to Asia and Europe in July.
Among other things, Saudi Aramco raised the price of its benchmark Arab light crude for Asian buyers by $2.10 a barrel. That meant that in July, Asian consumers paid an average of $6.50 more for its crude than the benchmark prices in Oman and Dubai at the time.
Brent crude is currently trading at about $120 a barrel. The price of Russian Urals crude remained around $78.8 a barrel in May, according to the latest data from statista.